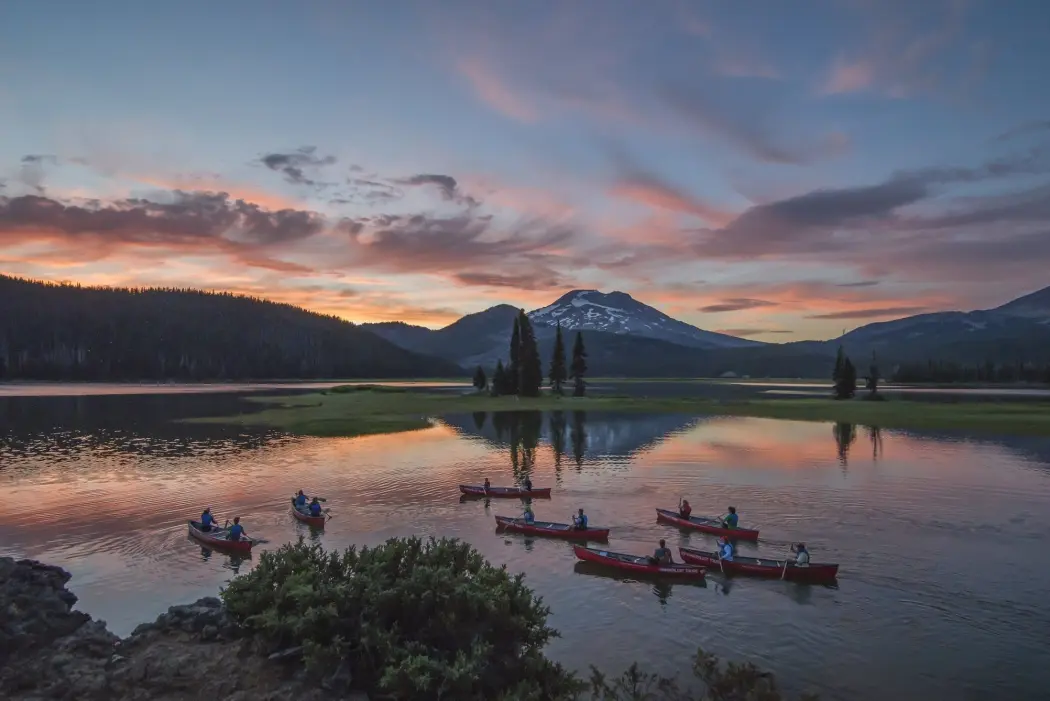 Jobs and more – nature-based tourism's contribution to community resilience
Nature-based tourism creates jobs, but it also can make a broader contribution – to community resilience. A resilience perspective recognizes the importance of jobs, but also an industry's contribution to economic diversity at the individual, household, and community level. Moreover, nature-based tourism can contribute to community resilience in other ways, such as by enhancing social capital or by catalyzing pro-environmental behavior by landowners and, especially, tourists.
I grew up in Hawaii and live in Central Oregon (USA), where tourism – especially nature-based tourism – is a major part of the local economy. For most of my life, I've lived in tourism regions and have been interested in the relationship between tourism and the local communities and natural areas in which it occurs.
There is a long history of assessing tourism's economic contribution in terms of number of jobs. For example, in 2019 travel generated an estimated 117,500 jobs across the state of Oregon, including 10,000 jobs in Central Oregon. However, I believe tourism contributes more than just jobs.
One example of how nature-based tourism firms in Central Oregon contribute to local communities is through donations to local non-profits and environmental causes.
In Central Oregon and elsewhere, I also see how tourism businesses build relationships with other businesses, both in the tourism sector (e.g., guide companies connecting with lodging companies) and beyond (e.g., guide companies connecting with breweries and other local providers of food and drink).
These experiences have led me to consider nature-based tourism's contribution to community resilience. Broadly speaking, we can think of resilience as the ability to thrive in the face of change.
COVID-19 and resilience of the nature-based tourism sector
As I write this, the world is seeking to thrive in the face of COVID-19. This pandemic illustrates change at an unprecedented level, affecting countries around the world and harming businesses and industries as society implements policies to reduce the virus' spread.
In the USA, and likely in many countries, these policies have impacted the tourism sector particularly hard due to the nature of tourism – consumers travel to the place of production (the destination) and interact with multiple persons in the process, often with limited distancing. COVID-19 has decimated the industry globally and dramatically affected tourism businesses in Norway.
Understandably, current attention is on the resilience of tourism firms and destinations. How can firms and destinations respond and thrive in the face of such a devastating change?
Firms are pursuing many strategies simply to stay in business, from promoting "postpone, don't cancel" alternatives for existing bookings to re-starting tours with alternative approaches, such as a focus on local markets (staycations) and tours limited to family groups.
It is not yet clear what the future holds. Will nature-based tourism recover more quickly than other forms, as people seek low-density experiences in the fresh air?
Will firms need to rely heavily on domestic visitation until travel restrictions are eased and confidence in international travel returns?
How will the industry achieve profitability if policies or traveler preferences around distancing reduce revenue per guide or per vehicle?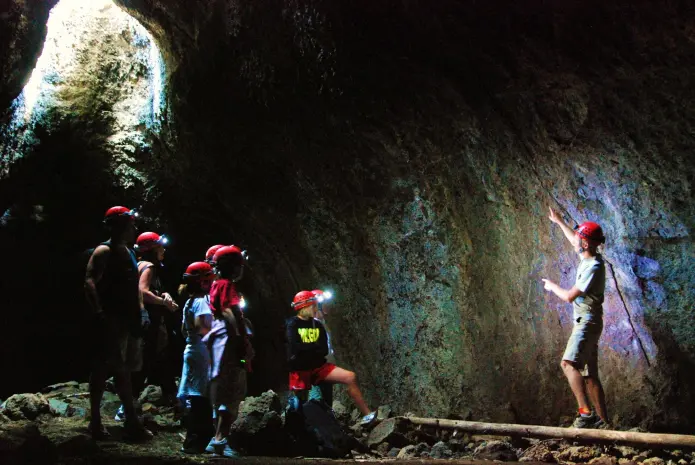 Nature-based tourism and resilience of destination communities
An understanding of nature-based tourism's contribution to community resilience is important because it might affect consumer trip decisions and governmental policy and investment decisions.
Within the BIOTOUR project, I worked with Magnar Forbord and Rita Moseng Sivertsvik of Ruralis to understand this contribution via a nation-wide survey of nature-based tourism operators and interviews with tourism stakeholders in the three case study areas of Varanger, Trysil, and Hardanger.
Tourism can affect community resilience through diverse mechanisms, and these effects may be both positive and negative. The following illustrates our findings.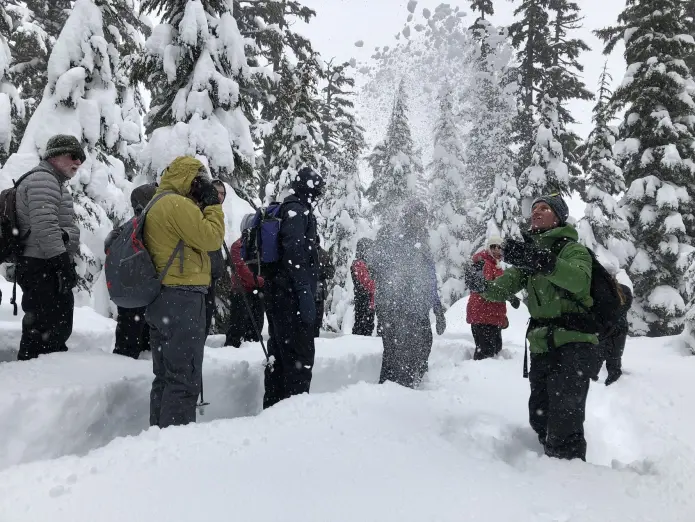 Resilience contributions across dimensions
In the economic dimension, it is common to focus on the number of jobs created by an industry. Nature-based tourism firms often are small, typically with modest numbers of employees.
However, these firms contribute to a community's economic diversity, which enhances resilience in rural areas with limited economic sectors. COVID-19 has "hit tourism hard," but future stressors may hit other sectors hard, and tourism can provide an economic cushion.
Nature-based tourism firms provide a mix of full-time employment, part-time employment across the whole year, and seasonal employment.
Part-time and seasonal jobs provide opportunities for livelihood diversity at the individual and household level, as well as desirable options for some, such as summer jobs for students.
On the other hand, full-time jobs may be important for employees and because they can help retain existing community residents and attract new residents.
This is important for sustaining the community's human and social capital, as well as the population base for maintaining community infrastructure.
This leads to the social dimension. A common theme in the research literature is that community resilience benefits from strong social capital, which reflects the benefits or "resources" that result from networks of relationships.
In the BIOTOUR nationwide survey, many nature-based tourism firms reported that they have strong personal networks and that they catalyze increased cooperation between other businesses, as well as between other businesses and government actors.
In addition, they reported that their firm strengthens the local community's identity. Such contributions in the social dimension are not always obvious, but they illustrate the benefits of nature-based tourism beyond providing employment.
In the ecological dimension, survey results indicate that in some cases tourism potentially provides a complementary source of income to landowners, thereby sustaining land in relatively undeveloped forms.
Survey and interview results from BIOTOUR also indicate that nature-based tourism can make a broader contribution due to firm goals of enhancing nature values and connections among visitors, which may catalyze post-visit behavior that enhances ecological resilience beyond the local community scale.
In short, nature-based tourism is not a panacea, but in some cases it can substantially contribute to community resilience.
I hope that this research leads decision makers – whether they be consumers, citizens generally, or governments – to support nature-based tourism as the industry responds to, and recovers from, this most dramatic of changes, the COVID-19 pandemic.