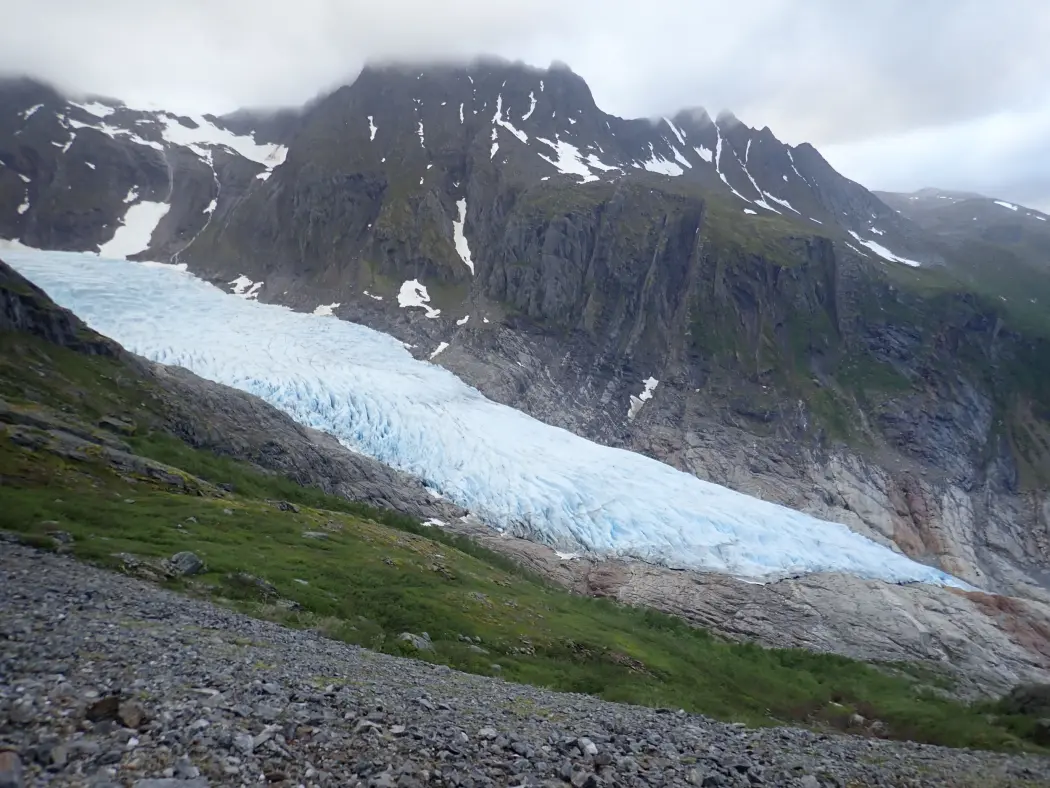 Being inside the tunnel
After our amazing hiking on the glacier, we went back into the tunnel on Monday evening. We were happily surprised to find a kitchen in the tunnel and some beds to have a rest in the living quarters. Noon of us had ever cooked or relaxed in a subglacial tunnel with rocks and ice above our head.
After that, Miriam Jackson shows us parts of the tunnel, which was very useful for understanding where all the data that we were studying come from. We went up to the laboratory part, in order to collect all the seismic data that should have finished downloading by now.
After that, we walked into other parts to discover this unique scientific place. We went to the top part of the sediment chamber. It was very surprising because the water runoff made a lot of noise and we could hardly hear each other speak.
We also visited a side tunnel where we could walk on ice (and then be very careful to not fall!). This place was my favourite one because it was really quiet and there were some ice stalactites that I had never seen before. Miriam took a photo of us in front of the ice.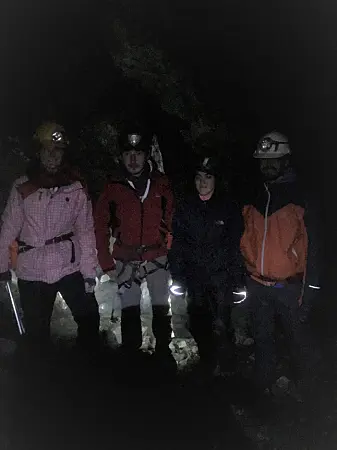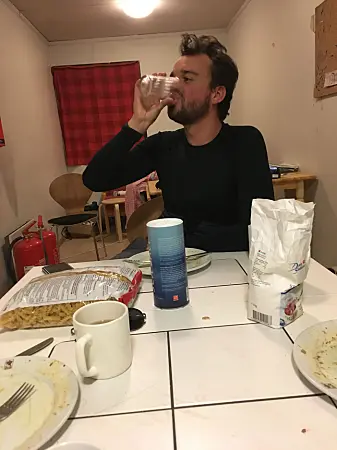 We discovered the main part of the sediment chamber. It was impressive too, because of the huge volume of water that was coming, and disappearing through another tunnel to the hydropower reservoir.
During our visit, we saw some seismic instruments installed in the tunnel. There look like yellow boxes that are stuck on the rock. We especially noticed sensor 1, which is installed on the bedrock only two metres from the bottom of the glacier, and very important for our data analysis.
The thing that has impressed me the most was when we could see the glacier ice coming through holes in the top of the tunnel. In fact, when we are walking into the tunnel, most of the time we could forget that a famous glacier and more than two hundred metres of ice were above our heads!
When the visit to the tunnel was finished, we walked back down the mountain very late, but because of the midnight sun it was still light. We went back to our cabin to sleep. This day was filled with excitement!
The next day we got up late, took the boat back across the fjord and drove back to Bodø. Our visit to Engabreen and the subglacial laboratory was over.