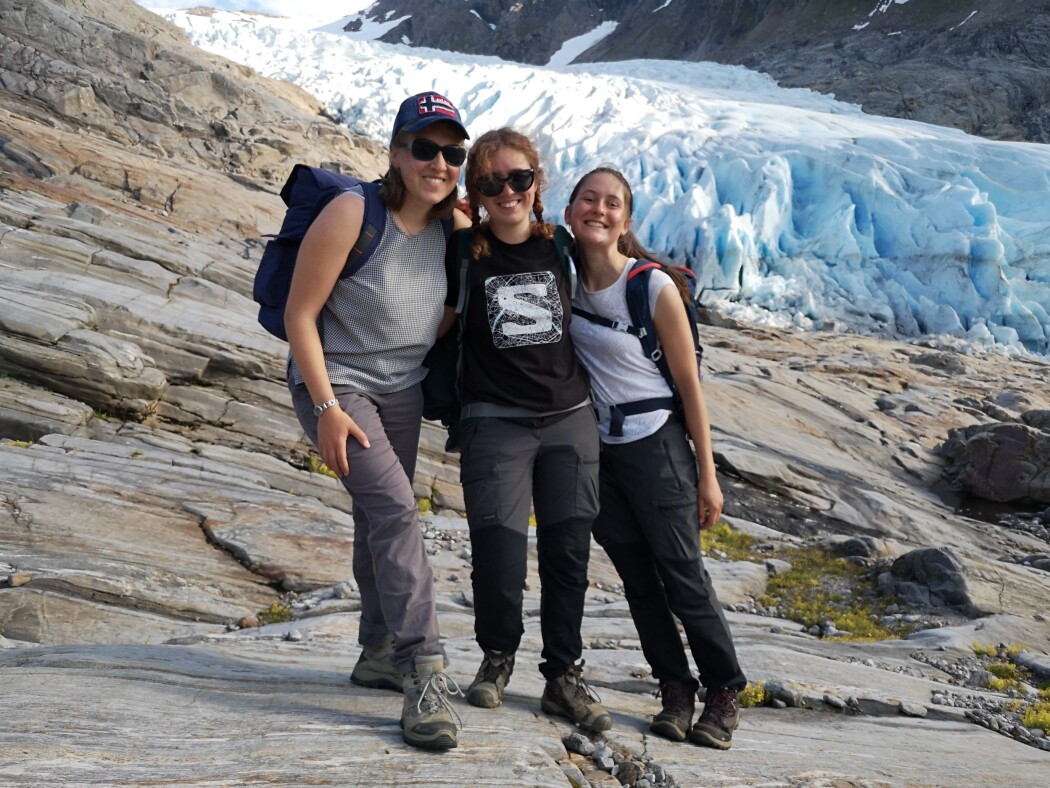 Out of the tunnel
When we got out from the dark subglacial tunnel, we felt relieved. We could enjoy the sun again, the heat, the wind and especially the pure air outside. Three hours in there are largely enough, and when Miriam asked us whether we could stay one night in that kind of place, we answered in chorus: «No!». The smell and the cold are the main factors of our response, obviously.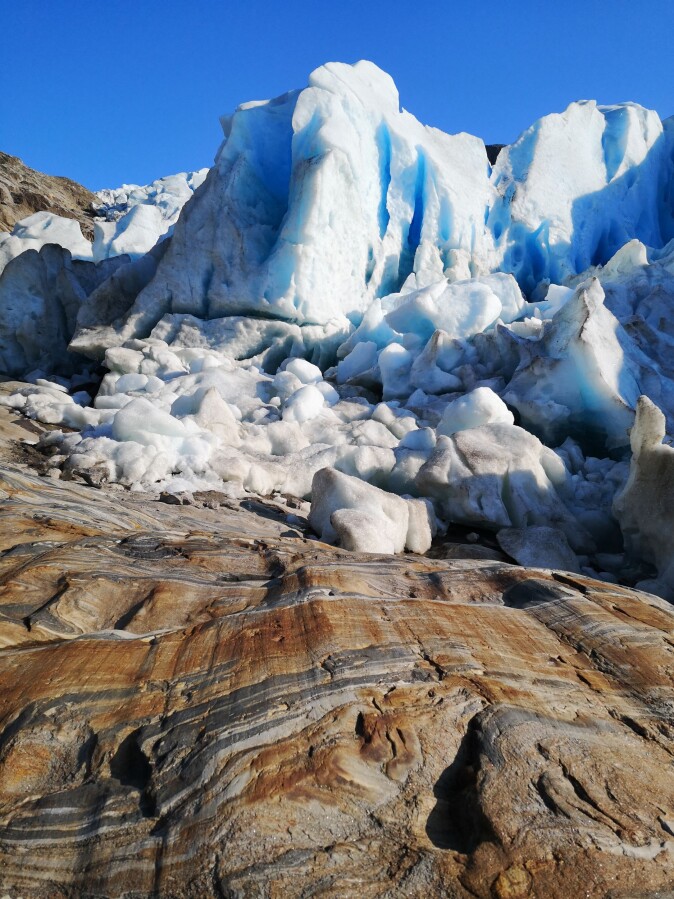 Under the lead of Miriam, we went up to the front of the glacier tongue. During the way down to the bottom, the rocks that the glacier had covered several years ago were just beneath our feet. They were also an attraction for us, because we are students in Geology in the first place.
When we arrived at the bottom of the glacier, we met some people who were doing a guided glacier walk so they could climb on this majestic piece of ice.

The guide was the one who took our French fellow students onto the glacier last year - that was quite a coincidence! We were envious not to do this dangerous climbing this year because we didn't have time, and our guests, Guro and Dag Endre, wouldn't have done it. But maybe it was a good thing not to do it: it was really hot and there were many crevasses this year.

Yet, it is still impressive. We were lucky to get this close to Engenbreen, the glacier which was keeping us occupied during this two-month internship! From far away, the thickness of the glacier seems so small, but when we got near to it, it is much bigger than expected.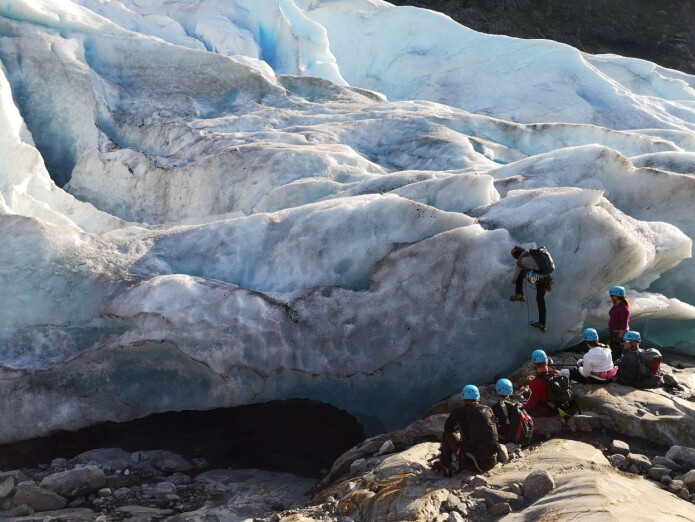 We saw the melting which was intense and loud, the deep blue ice under the sun, the black edge made by sediment deposits. Of course, we took so many pictures that it was hard to choose just a few for the blog.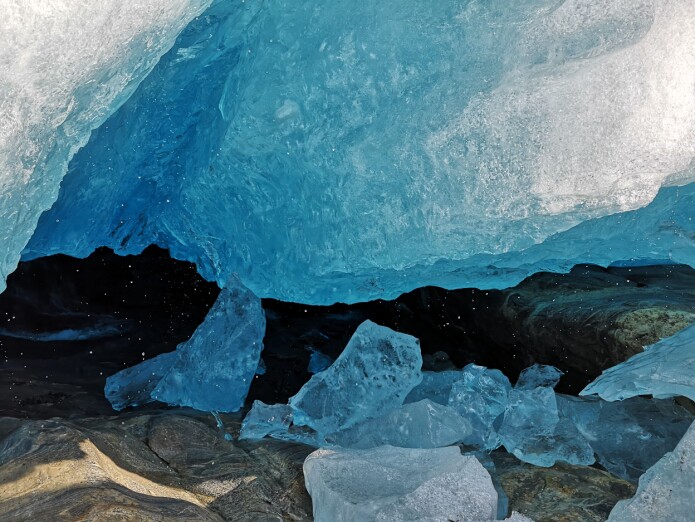 To end the day properly, we met Guro and Dag Endre from the Kraftmuseet at their cabin, a very distinctive one. From here, we had a last view on the glacier, which was was turning pink under the evening light.